Attorney Bio
Attorney Bio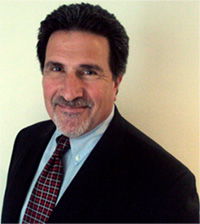 Alan M. Insul combines extensive legal and corporate management experience giving his clients the advantage of an attorney capable of understanding more than just the legal implications of a transaction or matter in litigation. Clients are represented by a lawyer who understands the real world challenges and pragmatic decisions facing today's business and real estate professional.
Admitted to practice law in California since 1978, Mr. Insul is AV rated by Martindale-Hubbell which is their highest possible attorney rating for legal ability and ethics based upon peer review ratings of attorneys and judges. Additionally, Mr. Insul has been named to the Southern California Super Lawyer's List since 2018, and named to the top 100 Southern California Super Lawyer's List for 2022 and 2023. Super Lawyers is a rating service of Thomson Reuters business. Each year, no more than five percent of the lawyers in the state are selected by the research team at Super Lawyers to receive this honor.
Mr. Insul currently limits his practice to corporate, real estate, and business transactional matters. His transactional and litigation real estate experience encompasses commercial and multi-family income real estate projects ranging from industrial, office and shopping centers to apartments, single family developments and housing cooperative. Early in his career, Mr. Insul provided mortgage financing services helping to arrange construction, take-out, purchase-money, bridge, and refinancing for commercial and residential income real estate projects. In business and corporate law, Mr. Insul has advised start-ups, emerging enterprises, established companies as well as troubled businesses seeking to avoid bankruptcy. He has significant "C" level management expertise as CEO to a California based telecommunication's company in the late 80's. He successfully transitioned the company from a re-marketer of telecommunications services to a facilities based carrier with one of the largest business customer bases among California based independent telecommunications' companies. He has also acted as Chairman of the Board and CEO to an international data network company in the mid-90′s.
Mr. Insul graduated UCLA in 1973 with a degree in psychology and 1978 from Southwestern University School of Law where he received his J.D. He was admitted in 1978 to both the California and Federal Court (Central District). While in law school Mr. Insul was a member of the Moot Court Honors Program. In addition, he served as an intern to the Honorable Lynn Compton, Presiding Justice, District Two, Division Two of California Court of Appeals.
Litigation experience extends to appellate matters including a number of published opinions. Foothill Village Homeowners Assn. V. Bishop (1999) 68 Cal. App. 4th 1364; Countrywide Home Loans, Inc. V Tutungi (1998) 66 Cal. App. 4th 727; Martin v. World Savings & Loan Assn. (2001) 92 Cal. App. 4th 803. The Foothill Village Homeowners Assn case was selected by the Real Property section of the California State Bar as one of the ten most significant real property cases of 1999.
Mr. Insul is a member of the California Bar and the Los Angeles County Bar Association and longtime member of the Real Estate and Business law sections of both organizations. Professional affiliations and accomplishments including:
Author Chapter 3 (Selecting a Business Name), Chapter 7 (Limited Liability Partnerships) and Chapter 11 ((Limited Liability Companies) Selecting and Forming Business Entities (2nd Ed.) published by CEB (Continuing Education of the Bar).
Consultant for the real estate practice book, Ground Lease Practice published by CEB (Continuing Education of the Bar).
Past adjunct Professor of Law University of West Los Angeles.
Past Vice-Chair Membership Services, Business Law Section of the State Bar of California.
Past Chair of the Editorial Board and Editor in Chief of the Business Law News (a quarterly publication of the California State Bar's Business Law Section).
Past member of the steering committee of the real estate brokerage subsection of the State Bar of California's Real Property Law section.
Past monthly column writer for Valley Business Journal.
Over 40 years, Mr. Insul's prior civic, community and authorship activities are varied and extensive:
Executive Committee/Board of Directors – Valley Industry Commerce Association, VICA.
Board of Directors – L.A. Community Re-Use, Inc.
Chairman Insurance Sub-committee – California State Senate Small Business Advisory Committee.
Co-Chairman Task Force – California State Senate's Select Committee on the Northridge earthquake.
Past President/Board of Directors – Encino Chamber of Commerce.
Secretary/Board of Directors – Cal-Tel.
Secretary L.A. Chapter – Real Estate Syndications and Securities Institute;
Member – San Fernando Valley Transportation Task Force.
Board of Directors – United Chamber of Commerce.
Board of Directors – Jay Nolan Center.
Firm Profile
The Law Offices of Alan M. Insul represents clients based in Southern California, Nationally and internationally with both transactional and litigation matters in real estate, business, corporate, technology & telecommunications, and entertainment law.
Today's legal advice must consider the needs of the more efficiently based business, real estate, corporate, technology or entertainment professional. In pursuit of this goal, legal strategies are pragmatically tailored to fit the client's legitimate goals.