Commercial Real Estate Transaction? Hire a Lawyer.
Before proceeding with your commercial real estate transaction, talk to an attorney at

1.818.981.5282

Your commercial real estate transaction can be a complicated process. Anytime a sum of money is being exchanged, property is being financed or refinanced, title is being transfered or insured, space is being leased, there is room for disaster.
Avoid hassles by working with experienced commercial real estate lawyer
Alan M. Insul an AV rated attorney.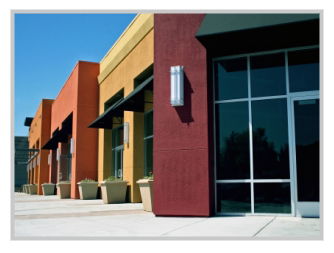 When you have a lawyer on your side:
An answer is just a phone call away.
You can avoid litigation while still engaging in serious negotiations.
You can be sure that your interest is being fairly represented in the transaction agreement.
In these troubled times if you need a workout, then speak to real estate legal counsel before speaking with your lender.
If you have a dispute or litigation matter, get help from an experienced real estate attorney.
Talk to a lawyer before moving forward on commercial, residential income or industrial property matters including:
Acquisitions

Financing

Refinancing

Title matters

Construction

Leasing

Workouts

Don't Make an Expensive Mistake
Real estate matters involve complex legal issues that cut across several areas of law. Even seemingly simple matters may have hidden legal risks which the client may not fully appreciate or be able to evaluate.
Talk to attorney Alan M. Insul Today
Alan M. Insul's Real Estate Law Experience
• Represented public real estate syndicator in refinancing of multi-family residential income properties.
• Represented GSE (government sponsored entity) in connection with California loan originations and refinancing.
• Represented regional lender in connection with foreclosures and bankruptcy stay relief.
• Represented international hedge fund in arranging and documenting a multi-million dollar credit facility secured against movie studio's mixed real and personal property assets.
• Represented investors in the acquisition of REO multi-family residential units.
• Represented condominium owners against mortgage lenders in dispute over entitlement to earthquake insurance proceeds, resulting in published appellate case law.
• Represented various real estate borrowers in loan transactions exceeding $500,000,000.
• Represented aviation repair and air craft storage corporation in connection with governmental lease of airport facilities at one of the busiest airports in the world.
• Represented multiple commercial and office space tenants in lease negotiations ranging from small office users to full floor users of office space.
• Represented major residential mortgage banker in sale of company. Drafting sale agreements, and due diligence compliance.
• Represented investors in the site acquisition and development process to construct townhomes estimated to be sold at nearly $1,000 per square foot.
• Represented lender in preparation of loan documents for a major loan origination for one of the first limited equity cooperative mobile home parks.
• Represented developer in acquisition agreement to acquire and redevelop major railroad station for over one million square feet mixed use office and commercial complex.
• Represented real estate developer for site acquisition for 250,000 square foot shopping center.
• Represented real estate foreclosure investor in dispute with billboard sign company in connection with shopping center acquired by way of foreclosure.
• Represented custom home builders in connection with acquisition of custom home sites.
• Represented national non-profit drug rehabilitation corporation in renegotiating multi-year full building lease on more favorable terms and avoiding landlord's attempt to declare the lease in default and terminated.
• Represented major loan origination broker in establishing national affiliate loan program.
• Represented international printing company in acquisition of 20,000 square foot industrial facility.
• Represented international church in breach of lease and option to purchase North American headquarters involving issues of zoning restrictions, building code violations and environmentally contaminated soil and ground water.
• Represented corporate tenant in negotiating and drafting multi-year full floor lease of prime downtown Los Angeles office space.